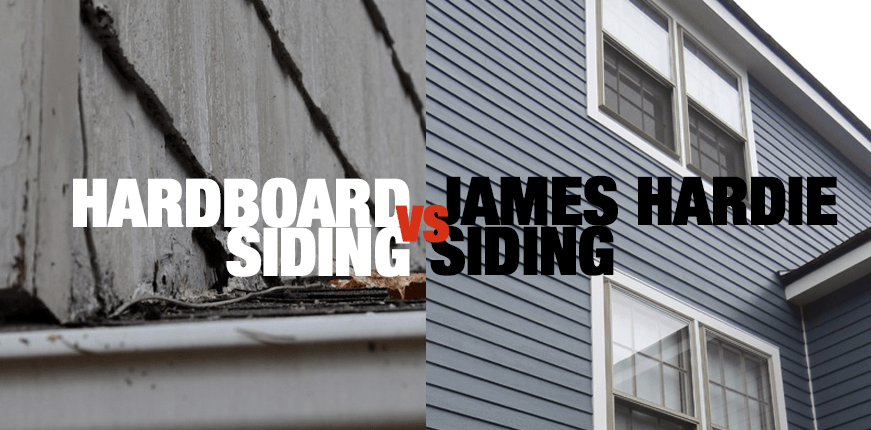 posted by:

admin
February 27, 2012
No Comments
Hardboard Siding – Comparison to James Hardie Siding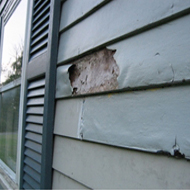 Hardboard siding has a very poor track record in comparison to Hardie siding. Moisture penetration damages it. The new and improved hardboard siding contains advanced chemicals that prevent moisture damage. But they dissipate and fail over the long haul. Hardboard siding, in addition, does not hold paint very well; so you are painting every six to seven years.  HardiePlank® lap siding comes with a 30-year nonprorated, transferable, limited warranty.  It is Engineered for Climate® to stand up to the harshest weather conditions including UV levels, wind, rain, pests and heat. Hardboard siding is not a product conducive to areas with significant rainfall.
HARDBOARD SIDING
JAMES HARDIE SIDING
Combustibility
Burns when exposed to a significant source of heat or flame, not eligible for non-combustibility insurance discounts
Combustibility
Non-combustible, creates very little smoke when exposed to flame, eligible for insurance discounts* due to non-combustibility
Aesthetic Performance
Frequent painting, caulking and spot repairs required
Aesthetic Performance
Maintains original appearance over product lifetime, increases curb appeal and appreciation, consistent beauty from porch to street
Pests
Hardboard siding is susceptible to damage by termites and other pests
Pests
Impervious to termites and other insects
Endurance
Susceptible to rotting, warping, buckling, swelling, shrinking and expanding, is prone to deterioration from exposure, instability causes paint to crack and peel
Endurance
Dimensionally stable, will not rot, warp, buckle, swell or deteriorate even in the harshest climates, maintains original appearance over product lifetime, holds paint up to three times longer than wood, easy to handle and install
Consumer Perception
Hardboard siding has an increased negative perception in view of multiple class-action lawsuits due to product failures
Consumer Perception
Premium alternative, high-end, advanced technologyHomeowners happy with their siding choice.