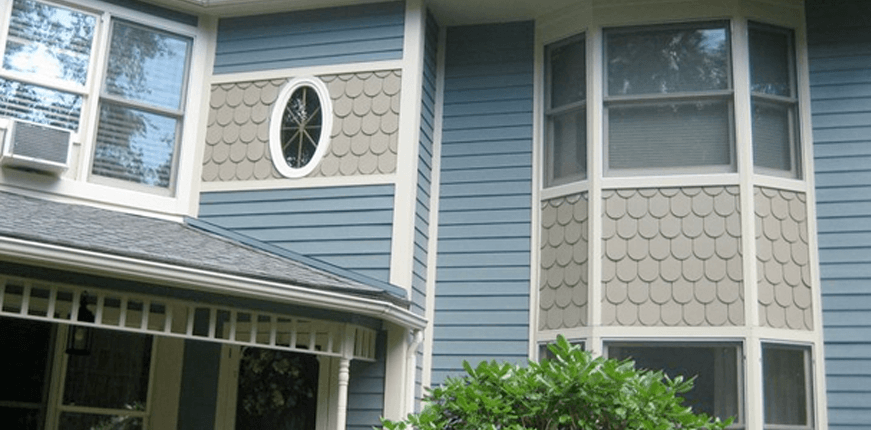 posted by:

admin
February 18, 2013
No Comments
Using siding color as an exterior design tool can significantly increase the value of your home. But where do you start? How do you select siding colors and use them effectively to enhance the appearance of your home?
The following tips can help you throughout the color selection process. Keep in mind there's no set formula for using siding color. Use this list as a point of reference and not a set of rules.
Don't be afraid to use siding color.
It seems today that houses are sided in almost every shade of beige known to man. Don't fear color. Use it to differentiate your home. Look at the homes in your neighborhood to determine the color palette for your area. Often, the nicest homes are the ones that use color as an exterior design tool.

Don't be afraid NOT to use siding color.
As much as color can add to a house, sometimes it looks best not to use any at all. Don't be afraid to have an all-white house. White reflects light and will actually appear to vary in tone throughout the day.
Keep it simple.
The desire to differentiate one's home from others on the street is very normal. A common practice is to add design elements and excessive materials to the house. The result is the exact opposite of what was intended — everything starts to look the same. Keep design elements on the house simple and use siding color as an exterior design tool to differentiate your home. Fewer elements and materials will not only be more affordable to build, but also result in a more architecturally sound home.
Avoid using materials and color like wallpaper.
Take care when mixing colors, textures and materials on a house. Avoid unnecessary combinations that look like wallpaper was applied to a home's exterior. Use combinations that change in horizontal bands, rather than vertical stripes.

Tips for homeowners.
Think about how your house fits into the streetscape and community as a whole. Differentiating your home can add value, but do so with restraint.