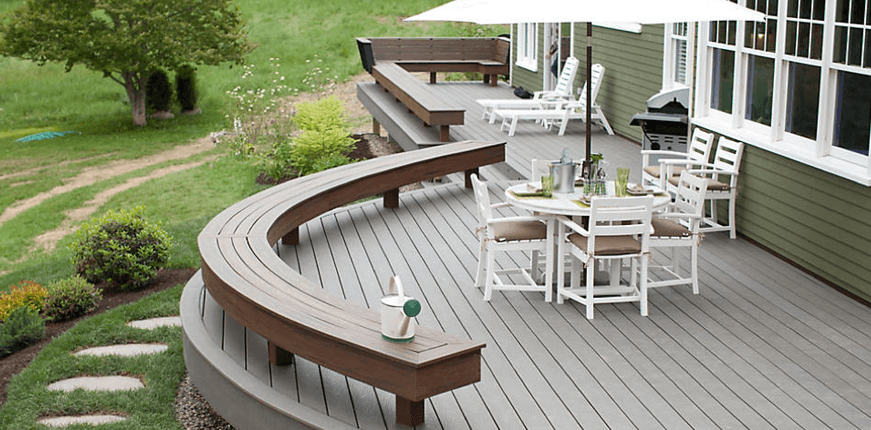 posted by:

admin
May 29, 2013
No Comments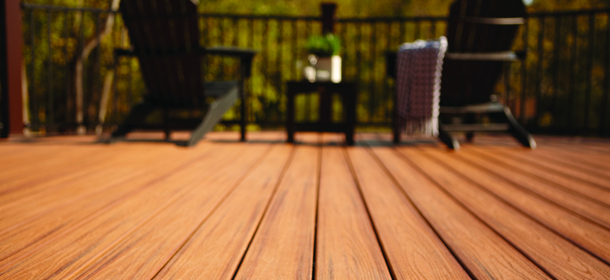 Homescapes of New England and Trex® have partnered to offer you the best in deck design. The maintenance problems that come with wood decks don't come with Trex. So you're time is spent relaxing on your deck, not working on it. Now doesn't that sound nice.
Trex has a proven track record of manufacturing durable, high-quality products making them the industry's number one national brand. Under their warranty, Trex guarantees the peace of mind that their products will not sustain damage from insects, nor rot, warp or splinter.
Reasons why Trex is a smart investment:
Low maintenance
Rich, deep palettes
An almost entirely green product from a legendary green company
The broadest range of style and finish
Soft, splinterless comfort that will never rot
About Trex®
Formed in 1996, Trex Company is the country's largest manufacturer of wood-alternative decking, railing and fencing products.
Trex® turns millions of pounds of recycled and reclaimed plastic and waste wood each year into Trex products. Most of these raw materials come from recovered plastic grocery bags, plastic film, and waste wood fiber. Trex Company purchases approximately 300 million pounds of used polyethylene and an equal amount of hardwood sawdust each year, materials that would normally end up in a landfill. The company recycles over 1.3 billion grocery retail bags annually.
Trex outdoor living products are true value-added features for residential and commercial installations. They offer unmatched good looks and longevity, and will never rot, crack or splinter. Trex products are extremely weather-resistant and never need painting or staining for protection. And, Trex decking is the only composite lumber to be code-listed by the nation's three major building code agencies.
You can feel good about your home with James Hardie Siding and a Trex deck. Your home is a major investment, why not make sure that it is a maintenance-free as possible while having amazing curb appeal. Homescapes of New England can help make your home beautiful!