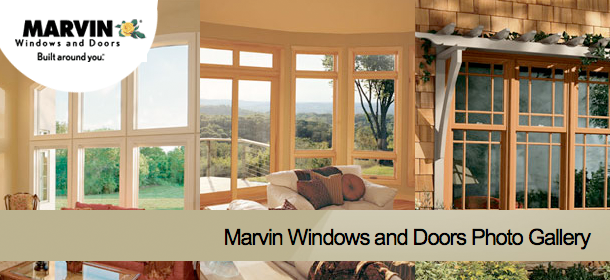 posted by:

admin
June 15, 2010
No Comments
Homescapes of New England is proud to provide Marvin Windows. The quality of worksmanship, professionalism in their performance, and a shared philosophy of green industry practices drew us together. We are confident in the quality and stand behind every window we install.
What makes Marvin windows and doors better?
Unparalleled design flexibility, thanks to endless customization options.
There are thousands of standard windows and doors. You can choose from 7 interior wood specie options. Nineteen clad colors. Multiple glass and hardware options. And limitless divided lite patterns. Or start with an idea and we can help you bring it to life as a one-of-a-kind window or door.
Engineered to perform over time—Marvin stands behind their products and use the highest quality materials.
Marvin windows and doors are built to last because they're built to resist the most extreme elements. Each window is crafted with real wood throughout. And the exteriors feature extruded aluminum cladding that is substantially stronger than typical roll-form aluminum, with paint finishes that keep colors strong and true as it resists chalking and fading. Together they exceed the American Architectural Manufacturers Association (AAMA) specification with commercial strength and durability.

Energy efficiency built into product performance, with options that meet the needs of each customer's climate.
Virtually all Marvin products already meet or exceed federal ENERGY STAR guidelines. Marvin is flexible, striving to meet the needs of an ever-changing environment. They are committed to building energy efficiency into product performance while bringing your inspiration to life. Marvin offers a variety of energy-efficient glass options including LoE2–272®, LoE3–366® and High-R Tripane—so there is a glass option for any need.
Innovative, Marvin-exclusive features.
Some of the latest include the revolutionary wash mode on our Ultimate Casement Collection that lets you easily clean both sides of windows from inside. The Lift and Slide Door hardware allows for sweeping views and clear expanses up to 46 feet wide and 12 feet high. And our Low Profile Sill delivers unmatched performance and a flush transition between interior and exterior spaces with their Ultimate Sliding French Door and Sliding Patio Door.
As a Marvin retail partner, we are qualified window and door experts, which means your project is completed the right way.
You get the peace of mind knowing your windows and doors are installed by knowledgeable and responsive experts. From exact measurements to advice on which window configuration would be right for your space, Homescapes of New England is there throughout the process.
Industry leader in Green practices.
Continually striving for improvement, Marvin Windows and Doors has introduced initiatives that rethink their value chain and improve resource productivity while lowering environmental impact. By implementing green practices, they help make producing beautiful windows an environmentally friendlier process.
Call us if you'd like a quote on new or replacement window for your home. We'd be happy to show you what is available or even help you design something special.