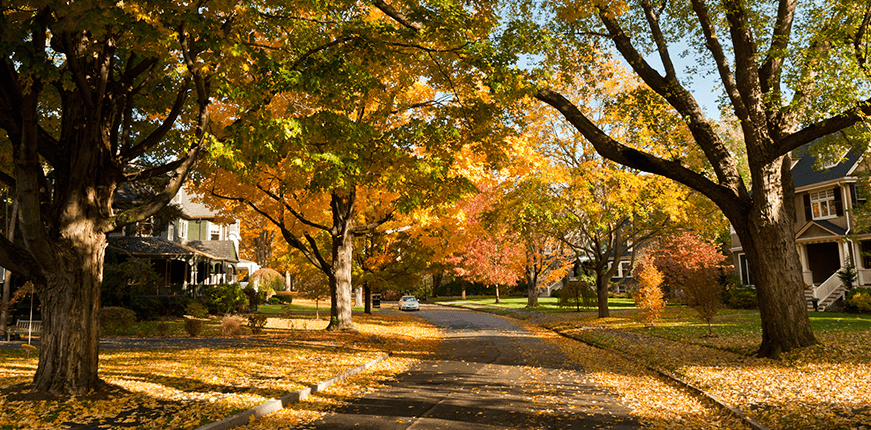 posted by:

admin
September 13, 2010
No Comments
Back to school and preparing your home for the winter ahead…it's never too early to get started on a quick fall checklist.
Fall Maintenance Tips
Check smoke detectors & carbon monoxide detectors by pressing the test button. Be sure to change the batteries at the same time. Both smoke and carbon monoxide detectors are available at your local home store. Contact your local fire department for recommendations.
Prepare your furnace for the upcoming heating season. Consider calling a reputable local heating and cooling company to check your furnace, clean it, and prepare it for the upcoming winter. Keeping the furnace in good working condition will help reduce your heating bills and help avoid serious problems.
Replace or clean your furnace filter. This will keep the air in your house cleaner, make your furnace more efficient, and help lower your heating bills.
Clean out gutters and downspouts. Inspecting gutters and downspouts for debris and fallen leaves can reduce the chances of an ice dam forming. An ice dam can cause leaks that will result in interior damage to your ceilings and walls.
After you've cleared as many leaves as you can from your gutters, you can spray water down the downspouts to wash away any other debris. Gutter screens can help reduce the number of leaves that collect in your gutters. Exercise extreme caution when working on a ladder or on the roof.
Run all gas-powered lawn equipment until the fuel tank is empty. Gasoline left in the tank loses its volatile components over the winter, making your mower hard to start in the spring. By draining the tank, you are also removing flammable liquid storage from your garage. Make sure you aren't storing dirty, oily rags in a pile. They can ignite spontaneously.