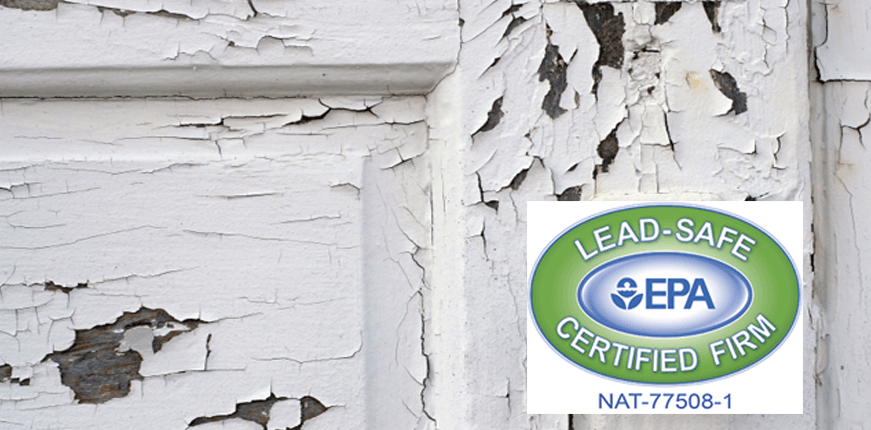 posted by:

admin
October 3, 2010
No Comments
Health effects of lead
Childhood lead poisoning remains a major environmental health problem in the United States.
* People can get lead in their body if they:
o Put their hands or other objects covered with lead dust in their mouths.
o Eat paint chips or soil that contains lead.
o Breathe in lead dust, especially during renovations that disturb painted surfaces.
* Lead is more dangerous to children because:
o Babies and young children often put their hands and other objects in their mouths. These objects can have lead dust on them.
o Children's growing bodies absorb more lead.
o Children's brains and nervous systems are more sensitive to the damaging effects of lead.
* If not detected early, children with high levels of lead in their bodies can suffer from:
o Damage to the brain and nervous system
o Behavior and learning problems, such as hyperactivity
o Slowed growth
o Hearing problems
o Headaches
* Lead is also harmful to adults. Adults can suffer from:
o Reproductive problems (in both men and women)
o High blood pressure and hypertension
o Nerve disorders
o Memory and concentration problems
o Muscle and joint pain
What does it mean to be a Lead-Safe Certified firm?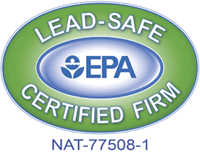 As a contractor, we play an important role in helping to prevent lead exposure. Ordinary renovation and maintenance activities can create dust that contains lead. By following the lead-safe work practices, we can prevent lead hazards.
We are conscious of lead-safe work practices and follow these three simple procedures:
* Contain the work area.
* Minimize dust.
* Clean up thoroughly.
Common renovation activities like sanding, cutting, and demolition can create hazardous lead dust and chips by disturbing lead-based paint, which can be harmful to adults and children.
To protect against this risk, on April 22, 2008, EPA issued a rule requiring the use of lead-safe practices and other actions aimed at preventing lead poisoning. Under the rule, beginning April 22, 2010, contractors performing renovation, repair and painting projects that disturb lead-based paint in homes, child care facilities, and schools built before 1978 must be certified and must follow specific work practices to prevent lead contamination.
EPA requires that firms performing renovation, repair, and painting projects that disturb lead-based paint in pre-1978 homes, child care facilities and schools be certified by EPA and that they use certified renovators who are trained by EPA-approved training providers to follow lead-safe work practices.
Homescapes of New England cares about your safety as well as of our workers. We are confident that we will follow the procedures necessary to keep both your home and our workers safe from lead exposure.