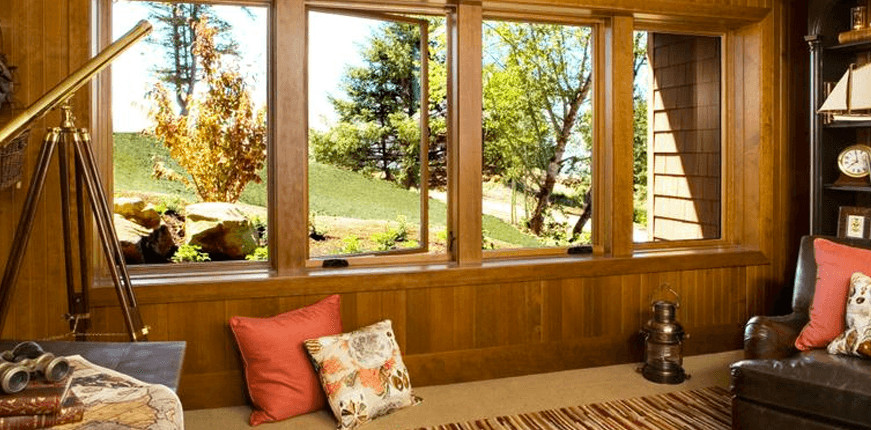 posted by:

admin
February 27, 2012
No Comments
Beautiful, Energy efficient new or replacement windows for your New England Homes.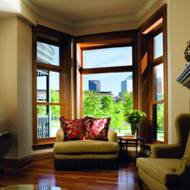 Windows are usually the largest source of heat loss in your home, taking up 30% of total energy consumption. The kind of new or replacement windows homeowners typically focus on are of low cost rather than high performance. They are often wood-framed with single glass panes that let heat seep into your homes.
Studies have shown that more than 30% of your home's energy is lost through inefficient windows and doors. According to the U.S. Environmental Protection Agency (EPA) windows in the U.S. account for 30% of building heating and cooling energy. The EPA's Energy Star Buildings Manual says, "windows almost always represent the largest source of unwanted heat loss and heat gain in buildings."
Older windows that are poorly designed, constructed and installed allow energy to pass through easily, reducing efficiency and increasing your monthly bills. At a time when the cost of electricity, gas and heating oil are climbing higher than ever, can you afford to let so much money simply fly out the window?
The solution is to call Homescapes of New England to replace your drafty old windows with modern windows and doors from Marvin, PlyGem or ThermaTru doors that have been engineered for maximum thermal efficiency, and deliver added convenience and style as well.
7 BENEFITS OF REPLACEMENT WINDOWS
Reduce your heating and cooling costs
Eliminate 99.5% of Ultraviolet damage
Make your home more comfortable and less drafty
Give you a quieter home
Virtually no maintenance
Improve home security
Enhance the beauty and "curb appeal" of your home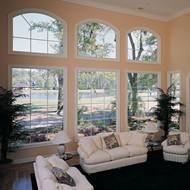 Whichever window and door manufacturer you choose, you can count on the experienced team at Homescapes of New England to provide the very best installation service.
WHAT MAKES A GREAT WINDOW?
Most homes in New Hampshire were built with "construction grade" windows that are made with an eye toward low cost instead of performance. In most cases these window are wood-framed with a single pane of glass and absolutely no attempt at energy efficiency. As a result, the energy from your home (warm air in winter, cool air in summer) is easily transferred through the window, costing you both money and comfort.
But Homescapes of New England offers you a replacement window for your New Hampshire home that is specifically designed to provide maximum energy efficiency through our region's wide range of weather and temperatures.
Energy Efficient – Our windows are engineered for the ultimate in energy performance, combining advanced materials with superior manufacturing techniques to create a window that will keep your home warmer in the winter and cooler in the summer.
Maintenance Free – You'll never need to scrape and paint our window frames! They are made of long lasting materials that retain their shape, color and strength for as long as you own your home.
Thermal Glass – Multiple panes of low-E energy glass are sandwiched around layers of a specially formulated inert gas mixture that virtually eliminates heat transfer through the window.
Insulated Frame – While some replacement windows offer energy-efficient glass, we go much further by building our entire frame and sash assembly with high-strength, low conductivity materials to help retain heat and keep your home weather tight.
Screens Included – All of our windows come fully equipped with custom fit screens so you can safely allow natural ventilation of your home during warmer months.
Tilt-In Convenience – Our windows tilt-in with a touch for easy cleaning both inside and out, without the use of a stepladder!
Curb Appeal – Expansive glass area and an attractively finished frame make our windows a beautiful new addition to your home.
GET A FREE WINDOWS ESTIMATE!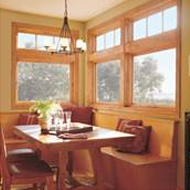 If you are considering replacing the windows in your home in New Hampshire or the New England area, your first step should be to call Homescapes of New England for a free, no obligation estimate. We'll go over your window options and help you make the right decision for the long term safety and comfort of your family.
Find out how we can make your home safer, warmer and more valuable with energy efficient windows. Call Homescapes of New England at (603) 734-4742 for a FREE in-home evaluation and estimate.